Childcare

The UW Children's Center at Harborview
Download a Wait Pool Application now!
UNDERSTAND
The UW Children's Center at Harborview is one of four University of Washington on-site childcare centers open year-round to provide on-site infant, toddler, and preschool care for UW families. The UW Children's Center at Harborview is located on the Harborview Medical Center campus and gives priority to University of Washington faculty and staff. The other three UW Children's Centers serve UW faculty, staff, and students.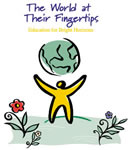 Curriculum
View Bright Horizons' Approach to Early Care and Education. Bright Horizons teaches "The World at Their Fingertips" learning program, which is a comprehensive, integrated approach that provides a framework for excellence in early care and education, while meeting the individual needs of each child enrolled in our centers. Learn more about "The World at Their Fingertips" program.
Program
Infants

Staffing is one adult per three children. Teachers work in close partnership with parents to best meet their child's needs. Emphasis is on providing nurturing, secure relationships through play and one-on-one interaction. Attention will be given to individual schedules.

Toddlers

Staffing is one adult per four children. Nurturing relationships continue to be the focus for the toddlers as their developmental needs broaden to include more independent play.

Twos

Staffing is one adult per six children. As children move into the twos stage, close contact is maintained with their teachers. A wide variety of activities are available for twos' exploration. Children are encouraged to use all of their senses as they discover the world around them.

Preschool & Pre-Kindergarten

Staffing is one adult per 10 children. A strong emphasis is placed on cooperation, the development of social skills, and the building of positive self-esteem. Recognizing that children develop at their own pace, we create an environment that offers abundant activities to meet varying developmental needs. The curriculum includes both child- and teacher-directed activities.
General Information
The center is open from 6:00 a.m.—6:00 p.m., Monday through Friday, year round with the exception of University of Washington holidays and two in-service training days. Closure dates will be posted each September.
Nutrition
The center provides two healthy, child-friendly snacks a day. Parents provide lunches, formula, and infant food. The center is a nut-safe center and requests no nut products be brought into the center.
Monthly Tuition
| | Infants/Toddlers | Twos | Preschool/Pre-Kindergarten |
| --- | --- | --- | --- |
| 5 Days | $1608 | $1422 | $1169 |
ACT
All UW Children's Centers are fully enrolled at this time. Submit your applications as soon as possible. Applications are accepted even before your child is born. Download a Wait Pool Application now.
Wait Pool Policy
Once the center receives your completed wait pool application and the non-refundable $25 (per family) registration fee you will be placed in the wait pool. Within 48 hours, you will receive a confirmation letter by email reviewing the wait pool policy.
Your child will be placed from the wait pool according to the age group, the date of the wait pool application, and the date placement is needed. As your child ages up, he/she will be moved to the appropriate age group, according to the date of the registration and the date care is needed. The aging up process will not affect your child's position in the wait pool.
We will accept wait pool applications and registration fees for unborn children or yet-to-be-placed adopted children.
Registration Process
The registration date honored will be the date you initially submitted your forms and payment.
When a space becomes available, the center will notify you using the information you provided on the wait pool application (each family must notify the center of information updates, i.e., address change, phone/e-mail addresses, birth date, etc.).
The initial fee ($25 per family) keeps you in the wait pool for the duration of the time you remain on the list. Once you accept a space and have started at the center, you will then be responsible for any applicable annual re-registration fee at the time it is normally due. For example, if a parent registers on June 1, 2010, but doesn't accept a space until June 1, 2012, the parent would only pay the initial fee to remain on the list for the two years.
Enrollment
You may be offered a space anywhere from 30 to 90 days prior to the space being available.
Your offer will be made via email (whenever possible). You are required to accept the space by responding to the e-mail within 48 hours of the email being sent. If the center does not hear from you after 48 business hours, two courtesy calls (work and home) will be made to make sure you received the email (and, subsequently, the phone calls), both of which will happen within 48 business hours of the original deadline being missed. If you are not reached as a result of the phone calls, this will automatically count as a decline. A letter will be sent notifying you of the decline.
When a space is accepted, the space is secured by paying a full month's tuition, which is due within five business days of the offer date. The tuition collected to secure the space will be the whole month's tuition and not a prorated amount, i.e., whatever the child's schedule will be. If your child begins mid-month, the second month's tuition will be prorated to account for the reduced schedule.
You can decline a space up to two times before being automatically removed from the list. After the second decline, if you would like to remain in the wait pool for the center, a new fee must be paid. The registration date would be the new date we receive the registration fee.
If you decline a space, your child remains on the list with the same registration date, but your requested date of care will be changed to reflect the new date you would like enrollment to begin. For example: the child was registered on January 1, 2010 and the request care date was June 30, 2010. A space was offered for a June 10, 2010, start date and was declined because you are delaying returning to work. To remain in the wait pool, you need to indicate a new start date. We will still honor your registration date of January 1, 2010, but your care needed date would be changed.
If you do not respond to either the e-mail or the calls, this will be regarded as a decline and your child will remain in the wait pool with the same registration date and requested date of care. When the next space becomes available in the child's age group, it will be offered to you.
If a space becomes available prior (one month or more) to you needing care, the center may offer the space to start sooner than their requested start date. If this space is declined, it will not count as one of the two times you can decline. For example, a parent has indicated on the registration form that they need care on November 1, but a space is available October 1. If we offer a space to the family to start October 1 but they decline, they will still have two more opportunities to receive offers.
From the date the space is offered, you will be given at least 30 days to start. For example, if a parent is called on September 1 to let them know a space will be available October 1, the parent must start by October 1. However, if a parent is called on September 15 to let them know a space will be available October 1, the parent has until October 15 to start.
Note: Parents may elect to start sooner than the 30 days. However, after the 30 day window, if a parent elects not to start but wants the space held, the first month's tuition that has been paid for that month will be used.
Priorities
Siblings of children already enrolled at the center
HMC/UW faculty and staff working 50% FTE or higher in a permanent position
UW students
Payroll Deduction
Payroll deduction is available for families enrolled at University of Washington Children's Center at Harborview.
EXPLORE
You may call 206-623-5760 to arrange a tour of the UW Children's Center at Harborview.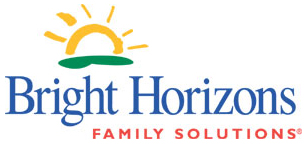 For More Information
The UW Children's Center at Harborview
Box 359972
601 Ninth Avenue
Seattle, WA 98104
voice: 206-623-5760
fax: 206-623-5761
email: uwcc.harborview@brighthorizons.com